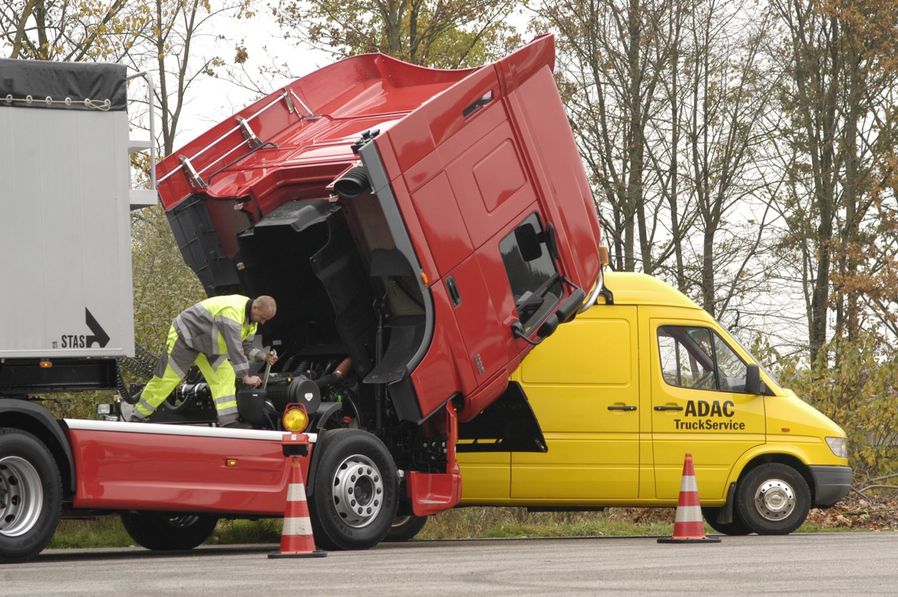 Eastern Europe is developing ever more quickly into the most important driver of the transport and commercial vehicle industry in Europe. According to Werner Renz, Managing Director of ADAC TruckService, this is also evident in the number of lorry breakdowns. "In the next five years, we expect an increase in the annual number of breakdowns among lorries over 7.5 tonnes alone from 50,000 to 60,000," Renz said recently at the transport + logistic trade fair. ADAC therefore wants to extend the existing service structure of Europe Net in the countries of eastern Europe in particular. According to Renz, growth of eight percent is anticipated in the eastern European service sector over the next five years. This is double the figure for western Europe.
Drivers from eastern Europe still mostly deal with breakdowns themselves. 
While at the moment about 80 percent of breakdowns are still dealt with by eastern European drivers themselves, Renz intends to change things considerably in five years. By then, the proportion of breakdowns dealt with by organised breakdown services like the ADAC TruckService should have risen from 20 to 35 percent. "In order to exploit this market potential fully, further work most be carried out to convince the transport companies of the significant benefits of high-quality services," said Renz.