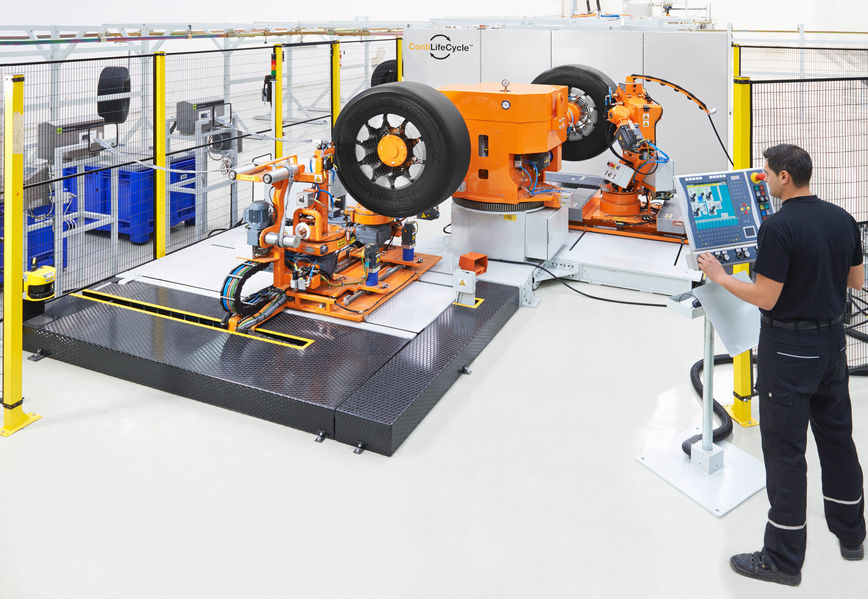 Truck tires are like shoes. They need new soles when they are too worn. And as with shoes, it is often cheaper to go a shoemaker than to a shoe shop. Retreads can save as much as a third of the purchasing price—not exactly negligible in a sector where every cent counts.
welt.de reported that tire manufacturers Continental wants to increase their share in the tire recycling market in the future. To this end, Continental has opened a plant in Hanover, Germany, that can process up to 180 000 worn tires. The plant achieves a tire quality that comes close to the level of new tires.
Top Quality for Retreads for Trucks
Continental is producing 7.1 million new truck, bus, and specialty tires per year, but the important part of the new plant is not the number of retreads, which is small by comparison. Continental points out that it has refined the existing process. "We are convinced that the new system brings us very, very close to the quality of new tires," Conti Chairman Nikolai Setzer told internet portal welt.de .
The new process ensures, for example, that the remainder of the tire is treated gently while the new caoutchouc mixture is hardened. In the past, vulcanized parts had been included in the regeneration process, which wasted energy and stressed the material. The new process is also more ecological, because the rubber waste remains part of the tire production cycle. According to welt.de, Continental hopes that multiple retreading of tires will become possible in the future. The Federal Government is already convinced, as they supported the plant as a green pilot project by contributing 1.2 million €.