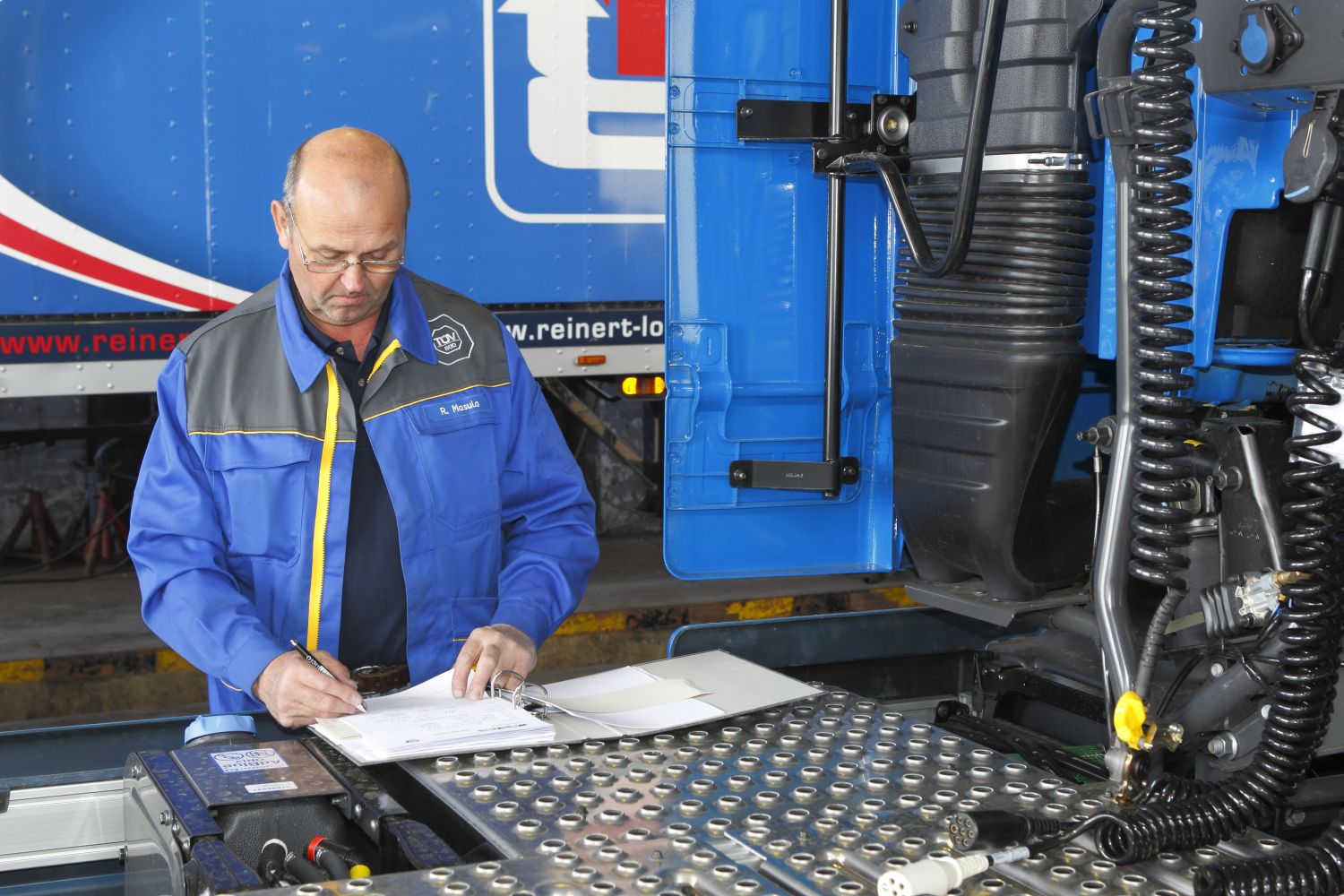 Used trucks and busses in Germany have a high level of safety. This is confirmed by the data from the technical inspection agency TÜV Rheinland. The organization reports that TÜV testers found severe defects in only 10.6 percent of vehicles between 7.5 and 18 tons during the main inspection after two years. This number increased to 18 percent after five years. 11.8 percent of trucks over 18 tons showed severe defects after one year, and 19.5 percent, after five years.
Used Trucks Have Fewer Defects Than Pick-Ups
The defect rate of heavy used trucks after five years was therefore lower than that of pick-ups (20.7 percent) and of trucks up to 7.5 tons (24.6 percent), even though the mileage of the heavy trucks was, on average, four times greater. The reason for this, according to the TÜV, is that used trucks must be reliable for long-distance transports and are therefore subject to preventative maintenance.
The poster boys for fewest defects, however, are motor coaches and public buses. Only 16.4 percent in their class showed severe defects after five years. The percentage for buses that have to be decommissioned out of safety concerns is extremely low with 0.1 percent.
Lighting is the Achilles Heel of Used Trucks
Most defects found on used trucks during the main inspection have to do with lighting. Approximately a quarter (23.9 percent) of the five-year-old utility vehicles fails the test for this reason. Here, too, the percentage for motor coaches is also lower with below 20 percent. However, this percentage is tarnished by the fact, that a lighting check as part of the departure check is mandatory by law for buses.
Convince yourself of the quality of used trucks on TruckScout24!