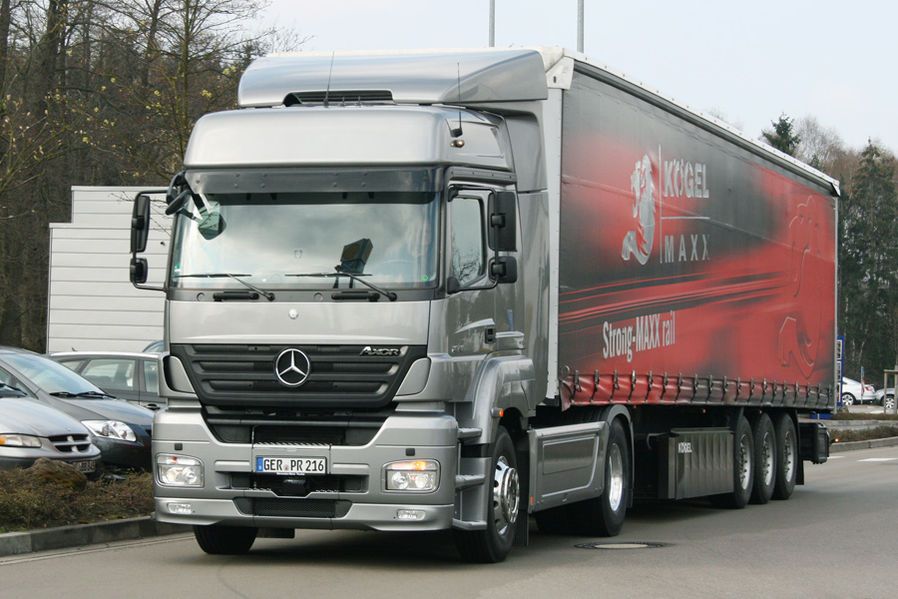 At the time of its launch, many observers saw Daimler's Mercedes Axor as a compromise. The chassis was provided by the Actros, and the driver's cab, by the Atego. And the engine? That came from a bus. And many critics did not like the looks, either. In a nutshell, the Axor was a compromise.
However, it was a totally different vehicle that presented itself to the experts of lastauto omnibus for the Mercedes Axor 1843 test three years ago. The Axor, in the meantime, had established itself and was being sold in many markets all over Europe. The truck had a driver cab with air suspension, safety equipment of the Actros, well as a Powershift 2 automatic transmission.
Mercedes Axor with Economic Engine
The Euro-5 version of the Mercedes Axor 1843 engine was already available in three performance versions between 354 and 428 HP and impressed the testers by running very smoothly. The truck consumed 9.7 gallons (36.7 liters) of diesel and approx. ½ gallon (1.85 liters) of Adblue in the test on a demanding route at an average speed of almost 51 mph (82 km/h).
The Powershift automatic transmission received high praise by the experts of lastauto-omnibus. Only the first shift at the beginning of an incline took too long, in the opinion of the testers. Otherwise, there was much to commend. "The low fuel consumption at full load on the many inclines documents that engine and transmission work very well to balance high speed and low consumptions," said the experts of lastauto omnibus.
Mercedes Axor More Athletic Than the Actros
To the testers, the Mercedes Axor 1843 appeared to be an athletic version of the Actros. Its suspension was firmer, and the interior noise, slightly higher than in its big brother. The interior height of the driver's cab even exceeds that of the Actros by about 4 inches (100 mm), but its width is narrower. Only 86 ½ inches (2100 mm), instead of 90 ½ inches (2300 mm) in the Actros are available for the crew. In addition, the Axor lacks exterior stow compartments.
Overall, the Mercedes Axor 1843 received very good marks from the testers, who commented that it had been significantly developed and matured over the years. It was therefore close on the Actros's heels.