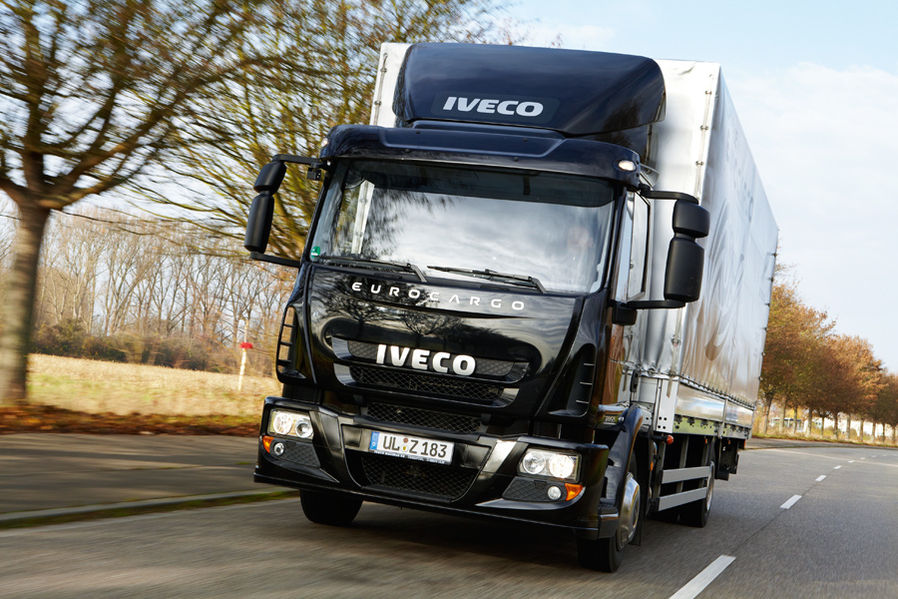 The new Iveco Eurocargo has an impressive number of registrations in Germany as well, and is therefore more successful than its larger siblings, Stralis and Trakker. The testers from lastauto omnibus, who investigated the Iveco Eurocargo 120E25 version more than two years ago, ascribed this to its unfussy appearance and maturity after 20 years of manufacturing.
At the time, the range of various models was seen by the tester as complete. The only small exception was engine availability. Although performance levels from 140 to 299 HP were available in the Cummins four- and six-cylinder engines, there was a gap right between the four- and six-cylinder options. The four-cylinder engine only provides up to 182 HP, according to lastauto omnibus. Customers who want more power in their 11.99-ton truck would have to buy the six-cylinder version based on the same design. The payload disadvantages associated with the Cummins six-cylinder engine are rather minor, in the opinion of the testers. Its dry weight of 470 kg is therefore only 176 lbs. (80 kg) more than the four-cylinder version.
Iveco Eurocargo: Smoothness with Six Cylinders
The six-cylinder engine impressed the testers with engine brake horsepower of 176 HP (130 kW), while the four-cylinder version reached approx. 133 HP (90 kW). It should not be overlooked that six-cylinder engines run more smoothly than any four-cylinder version. The 251 HP Eurocargo with 12 tons of total weight attacked its tasks so briskly that the testers soon got the impression that it will take a trailer to keep this exuberant power in check.
The workplace in the Iveco Eurocargo 120E25 was described in more sober tons by the testers. The instrumentation—the high-line version from the Stralis in this case—looked nice and was clearly arranged. Only readability could have been better. The suspension comfort was equivalent to the standard in this class, but some unevenness in the steering was noticeable. The interior noise level of 71.2 dB (A) at 53 mph (85 km/h) was relatively high but, due to the frequency, not unpleasant, according to lastauto omnibus.
Iveco Eurocargo: The Driver's Cab Could Be Larger
The driver's cab was slightly smaller and shorter than that of most competitors. The testers missed trays within reach of the driver and elbow room. Climbing through to the passenger side was possible only with difficulties. lastauto omnibus was satisfied with the interior cab height of over approx. 70 inches (1500+ mm).
The conclusion of the tests was rather positive. The Iveco Eurocargo 120E25 was a fitting tractor for light tractor-trailer combinations in distribution traffic—with sufficient payload, a fair amount of driving comfort, and unproblematic operation in its daily routine.