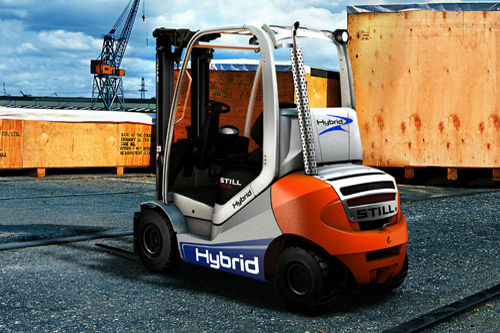 The Still company already proved as early as 2011 that forklifts can be ecological. At that time, the company launched the Still RX 70 Hybrid forklift. The 36-kW diesel engine was complemented by an electric motor.
The forklift generates power while braking. The power is stored in so-called ultra caps, high-performance capacitors that return the power to the electric motor during subsequent acceleration. The manufacturer states that the electric motor makes it possible to use a weaker diesel engine. The load capacity of the hybrid lift is between 3.0 and 3.5 tons. The additional costs for the hybrid version can be amortized, according to Still, after only two years, assuming 1500 operating hours per year.
Interested in purchasing a used forklift? Take a look at TruckScout24!