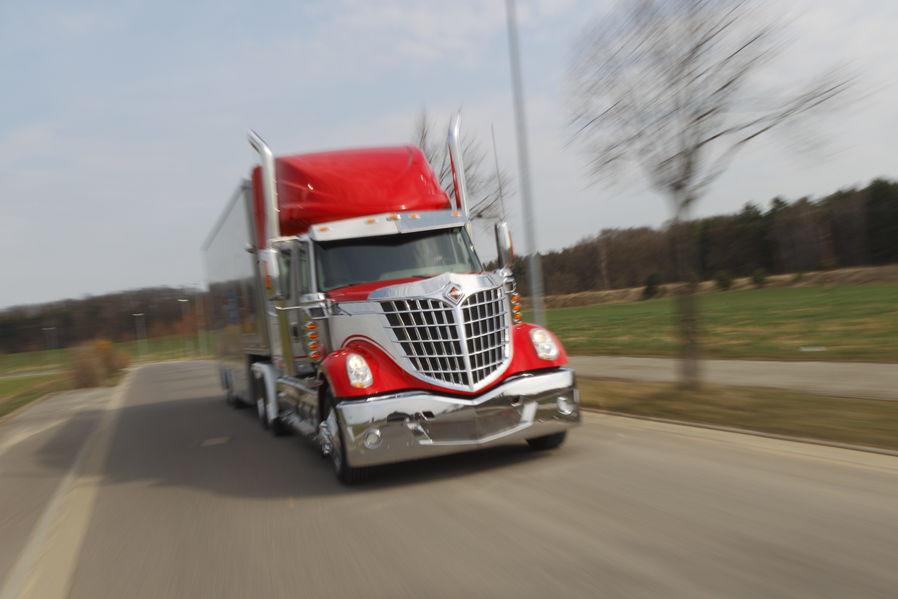 US trucks like the International Lone Star are rarities in Europe. Anyone who wants to work seriously with these vehicles must usually have to accept using a shorter trailer. This is also related to their generous driver's cabs, which go well beyond our usual standards.
If you can live with the economic consequences of that, you will experience an invigorating dose of freedom every day. Certainly, trucks like the Lone Star do not achieve the manoeuvrability and technical sophistication of the latest generation of European lorries. But they do provide a feeling of unadulterated driving pleasure.
US trucks: huge cabs with huge beds
At first, the unsynchronised transmission requires a lot of attention from the driver, but the long wheelbase of over six metres also provides a high level of comfort. Not to mention the space that the driver can enjoy on board when the day's work is over. The bed alone measures over a metre in width.
The International Lone Star has inherited its very angular shape, even by US standards, from an ancestor of the International company, which travelled the roads of the USA as a significantly smaller transporter in 1939. But the American is actually a genuine working tool, designed specifically for use over long distances. The International Lone Star manages this splendidly and offers  its driver a real touch of flair.