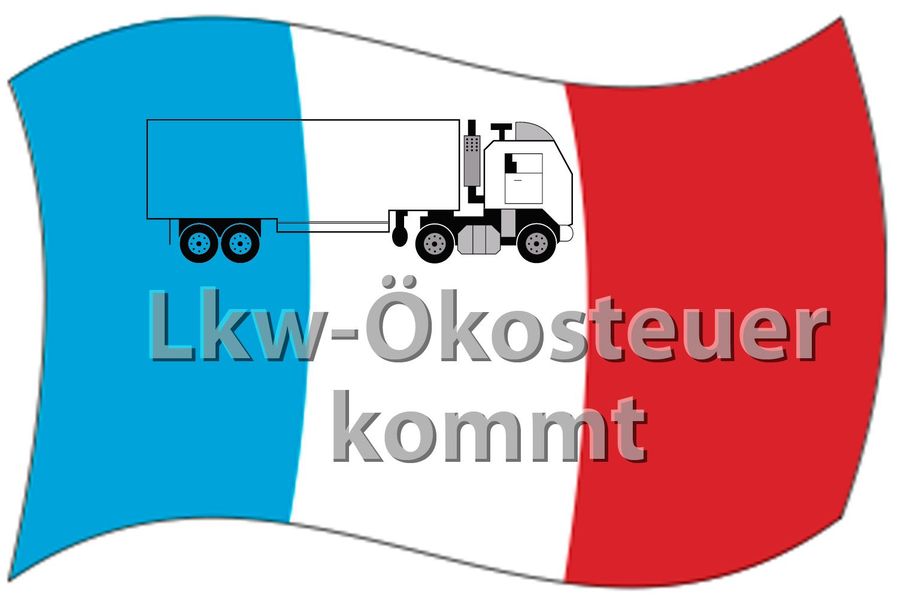 On 1 October, France is introducing the so-called Ecotaxe. This ecological tax with the impressive-sounding name Taxe Nationale Poids Lourd, Ecotaxe for short, applies to every commercial vehicle registered in France or abroad with a permitted total weight above 3.5 tonnes.
As the specialist Internet portal eurotransport.de reports, the tax amounts to between 0.025 and 0.20 euros per kilometre. In total the lorry tax will apply to a network of 10,000 kilometres of national roads and 5,000 kilometres of local roads. Toll motorways and certain sections of routes are exempt from the tax.
Income from the Ecotaxe to be spent on roads and environmental projects.
According to the Chamber of Trade and Industry of the Saarland, income from the Ecotaxe will be allocated to the French Agency for Transport Infrastructure Finance (AFITF). French roads should therefore be repaired and extended. Part of the income is also to be spent on environmental projects.
More information about the Ecotaxe can be found at www.ecomouv.com. A map has been uploaded there that shows the road network that is subject to the tax. Information is also provided about the payment system.