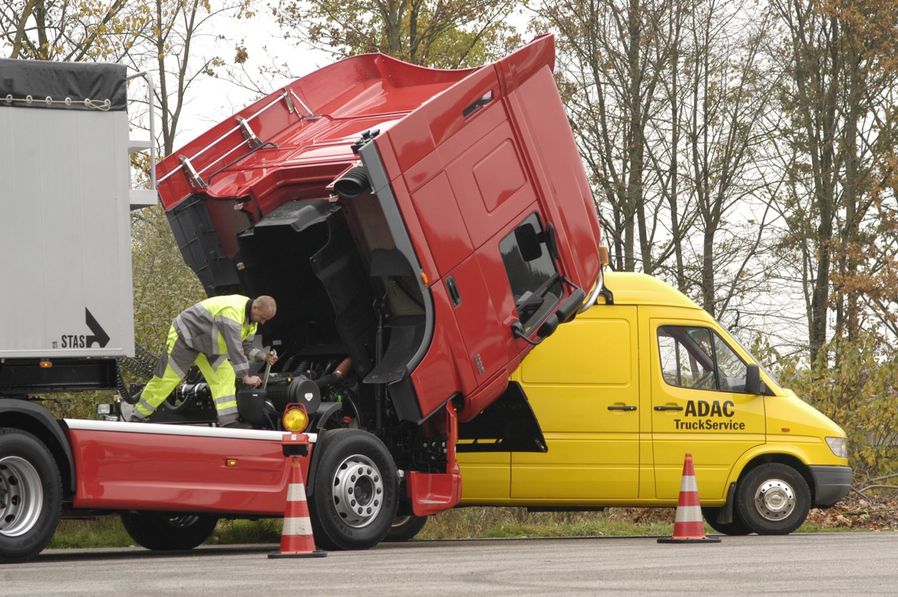 According to ADAC TruckService, the most frequent cause of breakdowns in lorries was damage to the electrics and electronics. In 32.1 percent of all cases recorded by the ADAC, an electronic part had given up the ghost; usually it was the battery.
Electrical faults are the cause of breakdowns more and more frequently
The proportion of electrical breakdowns has risen by 1.9 percentage points compared to 2011. Tyre damage was still only the second most frequent cause of a breakdown in 2012. The proportion of total breakdowns involving tyres was 26.8 percent (2011: 31.6 percent). In third place on the list of causes of breakdowns was engine damage at 25.3 percent, with starter motors and fan belts throwing in the towel frequently. Overall, the proportion of incidents of engine damage rose by 4.6 percentage points, according to the ADAC.